Lake Gaston in Fog
Posted: 2020-11-06
Here are some photos of a trip to Lake Gaston on the border of Virginia and North Carolina in November 2020.
These were taken early morning as the sun was rising with a lot of fog.
You can typically see well over a mile across the lake, but this morning you couldn't see more than a couple hundred yards.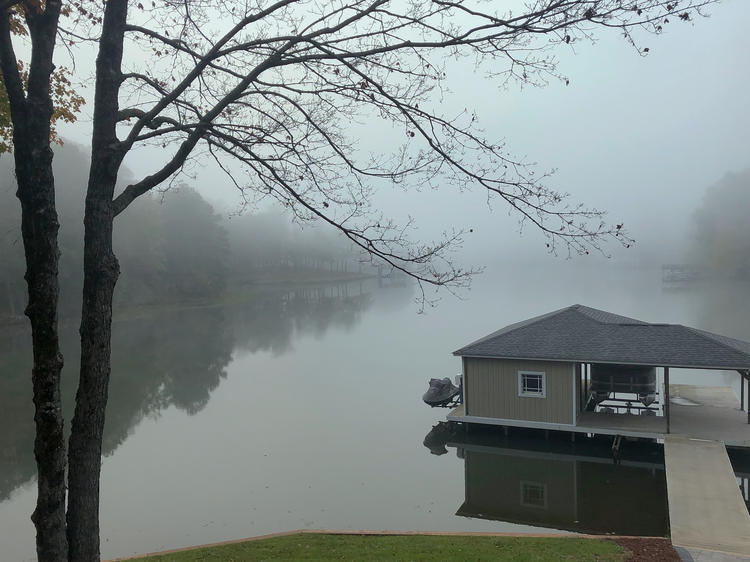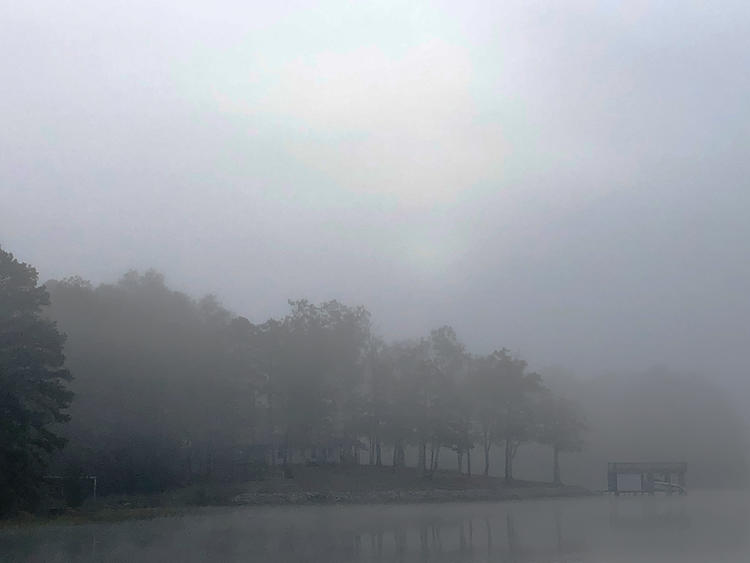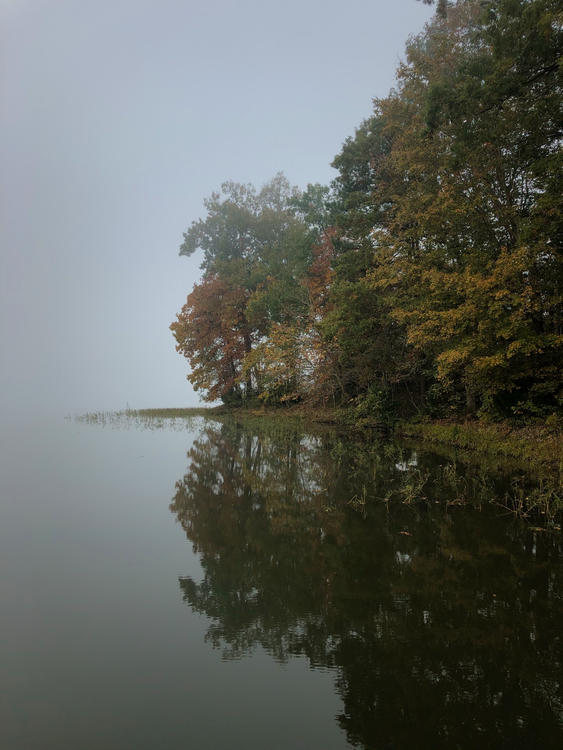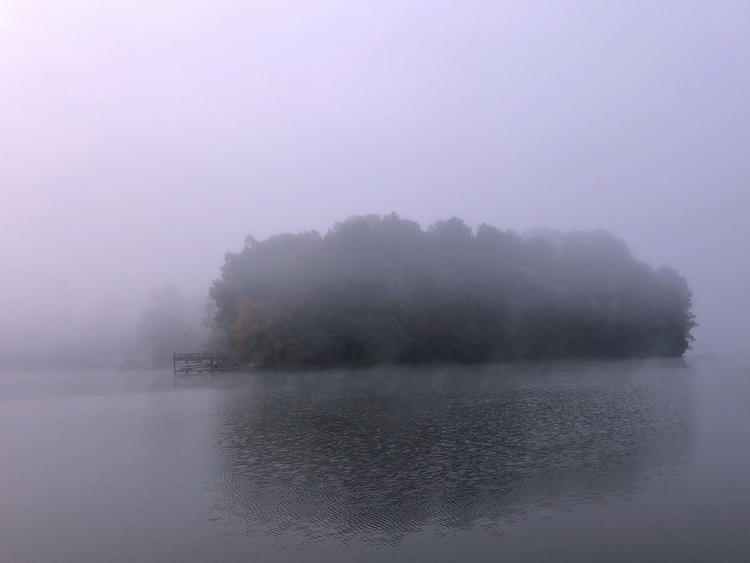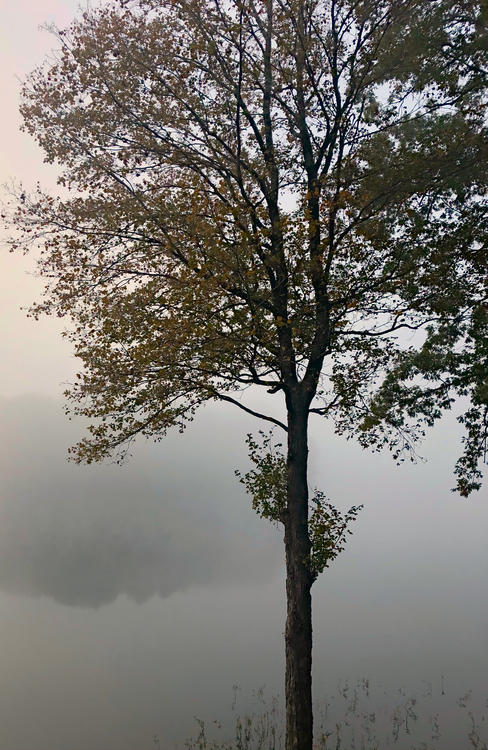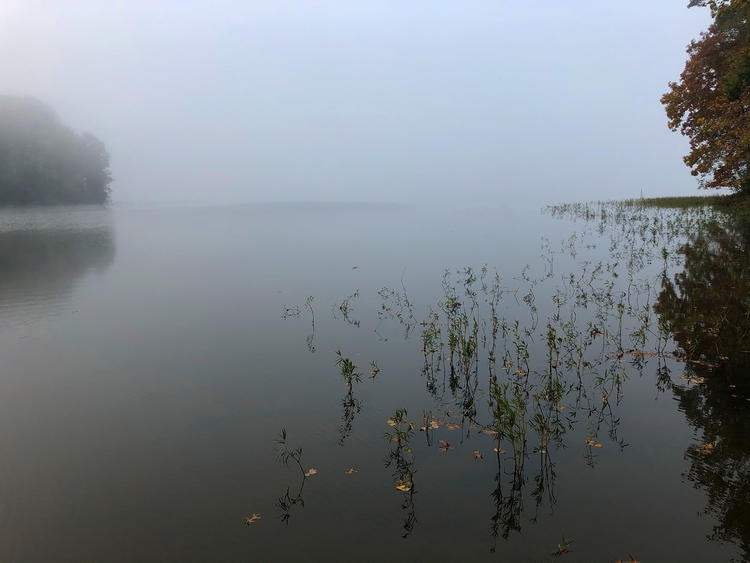 And here's an outlier, the fire glass pit from straight above.